We do things a bit differently, and that's the way we like it!

EKO FLOORING & WOODWORK is a team of professionals of old world craftsmanship. Whether it is a small or big project you can count on our flexibility and knowledgeable help to finish the project on time, with customer satisfaction guaranteed.
With years of experience we care on every detail to make you hardwood floor looks amazing. We are using mostly water based finishes which does not have toxic fumes and is ecofriendly.
Tomasz Poznanski
Eko Flooring & Woodwork
Wood Flooring Consultant and Inspector
Updated February 18 2016
My goal is to support and help you with your projects. I am highly educated in flooring trade. I will review, analyze, test, and find solutions in every situation. I will make sure your next flooring project will be successful from start to finish: setting expectations, choosing right materials, planning and preparations, subfloor install, leveling compounds, underlayments, wood flooring products types, installation types, custom colors, sanding and finishing.
Certifications:
NWFA Certified Wood Flooring Inspector
NICFI Wood Flooring Inspector
BONA Certified Craftsman
NWFA Certified Wood Flooring Installer
NWFA Certified Wood Flooring Sand & Finisher
CFI Certified Ceramic tile Installer
Education and Training:
NWFA Certified Installer school: basic,
NWFA  intermediate Installer School
NWFA  advanced Installer School
NWFA Certified Sand & Finisher school: basic
NWFA Certified intermediate Sand & Finisher School
NWFA Certified Advanced Installer School
NWFA Certified Wood Flooring Inspector School
NWFA Factory Repair and Recoat school
NWFA Field Equipment Repair school
BONA Sanding and Finishing School
BONA Sanding and Finishing school for Certified Craftsman
ARDEX – Underlayments and Toppings School
The Floor Inspectors Educational Guild School with cooperation of Virginia Tech University Wood Science Department, Forest Products Laboratory, North Carolina State University, Department of Forest Biomaterials,
-Concrete Substrate examiner: standards and methods, testing, resolving issues
-Wood specie identification, tropical wood characteristics, testing
-The science of solid wood flooring inspections
-The science of engineered wood flooring inspections
-The science of inspecting ceramic tile flooring
-   WFCA-CFI- Certified ceramic Tile Installer
Professional Affiliations:
National Wood Flooring Association
National Institute of Certified Floor Covering Inspectors
World Floor Covering Association
Bona Certified Craftsman Program
American Society of Interior Designers
International Certified Floor Covering installers
Wood Flooring Experience
13 years active  in installation of wood floors: nail downs, glue downs, screw down, medallions borders, inlays, repairs, over wood, concrete, leveling compounds,
13 years  in leveling wood and cement based subfloors
13 years  in over wood subfloor installations
13 years  in over concrete and leveling materials installations
13 years in sanding and refinishing wood floors with: stains, aniline dyes, polyurethanes, shellacs, water based, oil based, sealers (lacquer, water based),
5 years of wood flooring inspections
5 years of wood flooring consultations
Certified by :
Also we are working with many designers and architects if you are one feel free to contact us.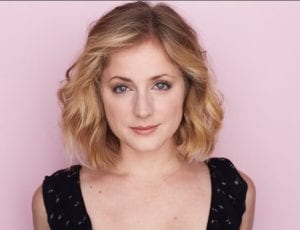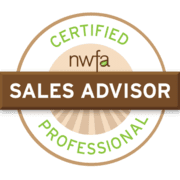 Amanda is an NWFA certified Sales Advisor. She will be your guide from start to finish through your flooring adventure. Whether you are interested in New Wood Flooring, adding some Awesome Design Elements via Wall Paneling, Installation or Refinishing services, Amanda will keep the process running smoothly and get the answers you need.
Additional guidance can be provided via Design Consultation services. With her many years as a Manhattan Event Planner, Office/Home Organizer and an ACP (Awesome Creative Person), she can help bring your Design Visions into the 3D Realm and hey maybe others.